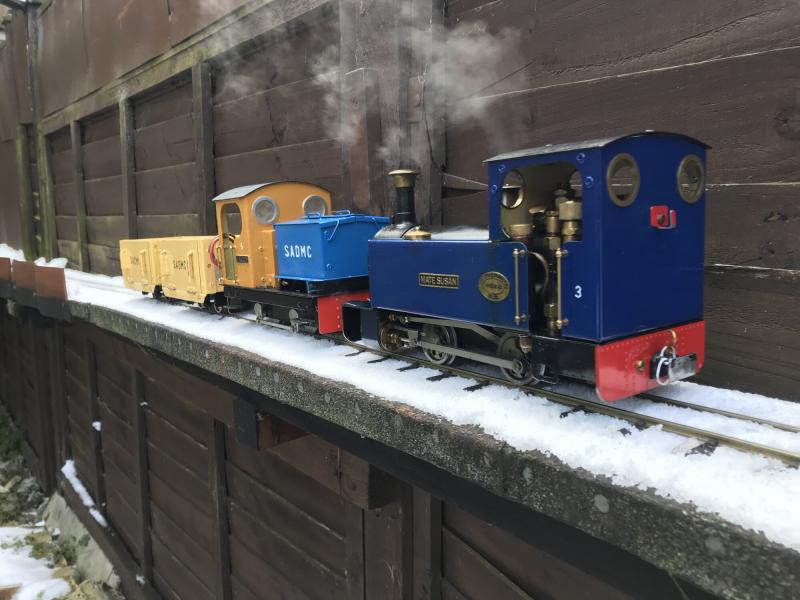 Susan and Jacky on ore empties for High Topps 11 Feb 2021
Problems with running in snowy conditions have been solved by using No.3 Mate Susan in place of the booked duty loco No.4 Capt John.
Susan is externally fired and so her wheels get hotter than John's! This greatly assists adhesion on icy rails.
Susan ready to depart Beckfoot 11 Feb 2021