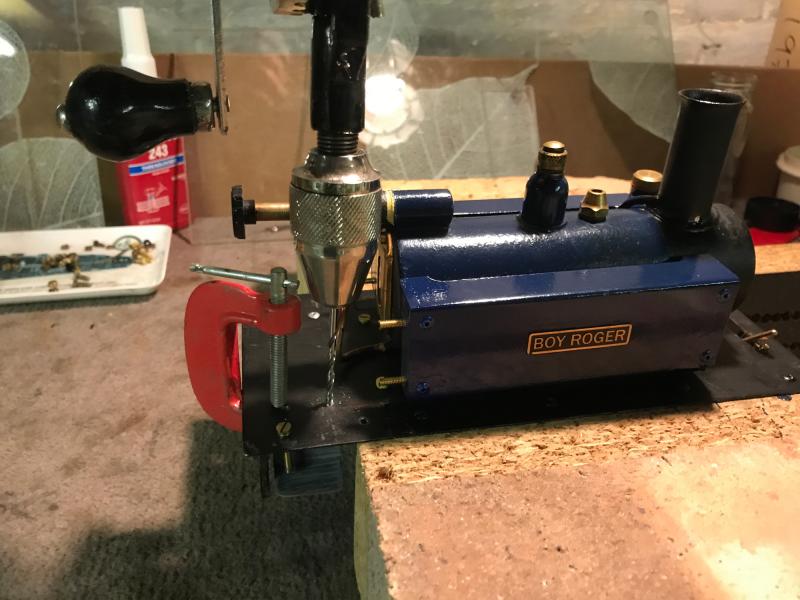 Drilling the holes to take bolts for the cab steps.
No.2 Boy Roger continues to undergo major rebuilding in Low End Works. Recent work included making and fitting cab access steps.
These required holes to be drilled in the cab floor to take the fixings.
The photo shows the drill used and also reveals the new brass studs that were added to the cab end of the side tanks. These are for fixing the cab to the side tanks. Studs were required instead of bolts because you can't get into the tanks to fit nuts to the bolts.
The brass studs were soldered onto the ends of the side tanks using soft solder. I hope this will stand the heat of the firebox when the loco is in steam. I don't know, but I'll soon find out!