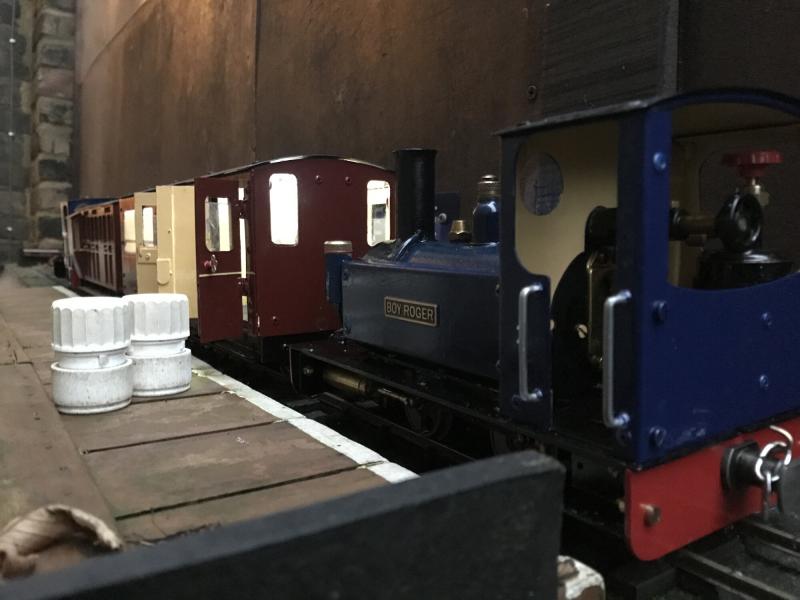 Roger heads service train at Horseshoe Cove 27 Jan 2021
SdR engine No.2 BOY ROGER has been pressed into weekday service temporarily while electric loco No.5 JACKY is in Low End Works for rebuild and modifications.
Jacky normally provides banking assistance on the inclines but it has been found better to "top and tail" with Roger so as to ease access to Roger's steam regulator. This also avoids the need to shunt release the train engine at High Topps because the steam banker (John or Susan) can become the train engine for the return service to Beckfoot via Horseshoe Cove.
Roger is not as powerful as Jacky, so it has been necessary to reduce the loading by replacing coach 205 with coach 203 which, being wooden-bodied is lighter although having less seating capacity.
Roger and John cool their wheels on Beckfoot Shed 27 Jan 2021