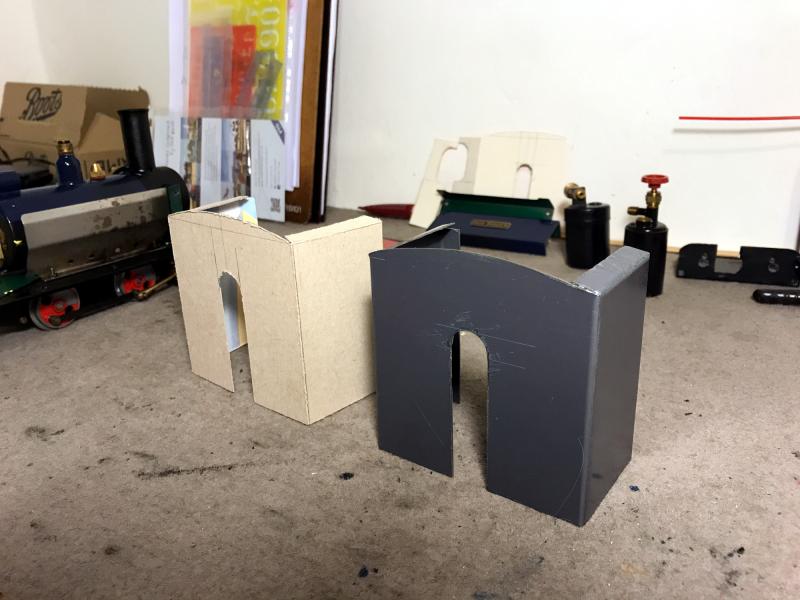 Pattern followed by workpiece
Progress is being made on the new cab for Roger.
It was found that the doorways would need to be extended right up to roof level in order that a 16mm scale driver would be able to get in and out without bashing his bonce.
The height of the roof has been limited because of the height of the chimney. It would look silly if the cab was made taller than the chimney! A bit of online research revealed that it seems to be normal practice to have the smoke blowing away clear of the cab roof.
The next task is to decide on positioning of cab spectacle plates and then make the cutouts using multiple drilled holes and finishing by filing.
And then a cab backplate needs to be made and shaped so as to allow easy access to the steam regulator wheel.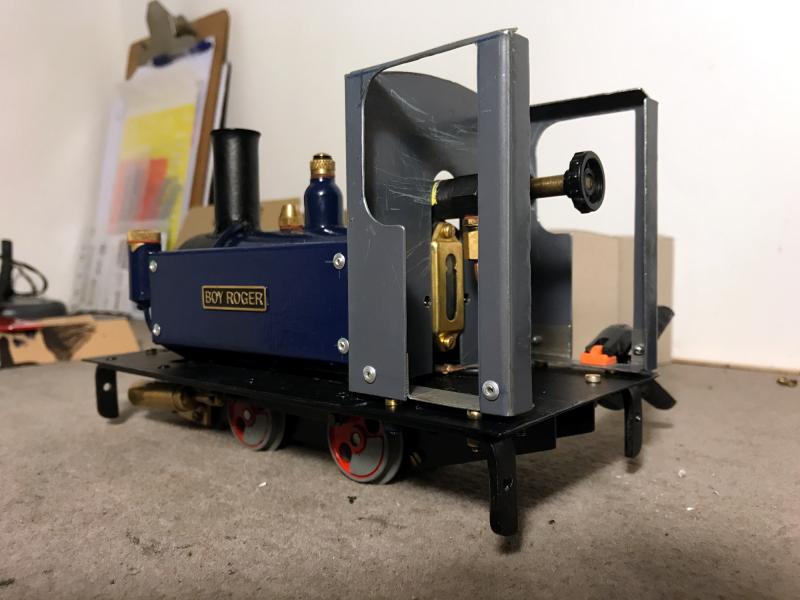 Partially finished cab