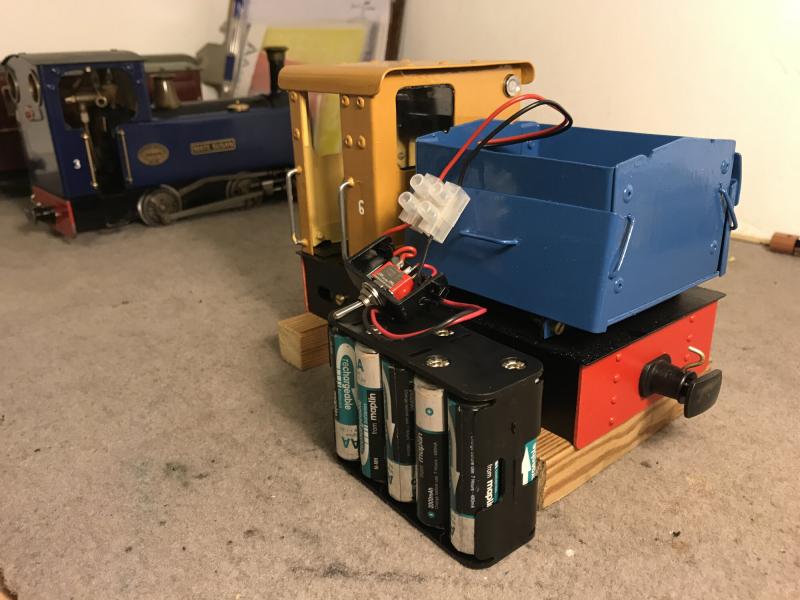 No.6 in works for examination 27 Apr 2021
Recently built and commissioned battery mining locomotive No.6 was back in works from 27 Apr 2021 for examination after failure in traffic. Total loss of power on No.6 occurred after banking the 15:08 Swallowdale to High Topps service train (hauled by No3 "Mate Susan") up the 1 in 14 bank to High Topps.
In order to rescue the service battery loco No.5 "Jacky" had to be hurriedly brought off shed from Beckfoot in order to continue piloting and banking duties.
No.6 was temporarily taken out of service and returned to Low End Works for examination and fault-finding. A poor electrical connection was discovered in the wiring of the BIS (Battery Isolation Box) and this was duly repaired.
Running-in on blocks
The loco was put on blocks for test running and the opportunity was taken to run the batteries down while effectively running-in the traction motor and chain-driven transmission.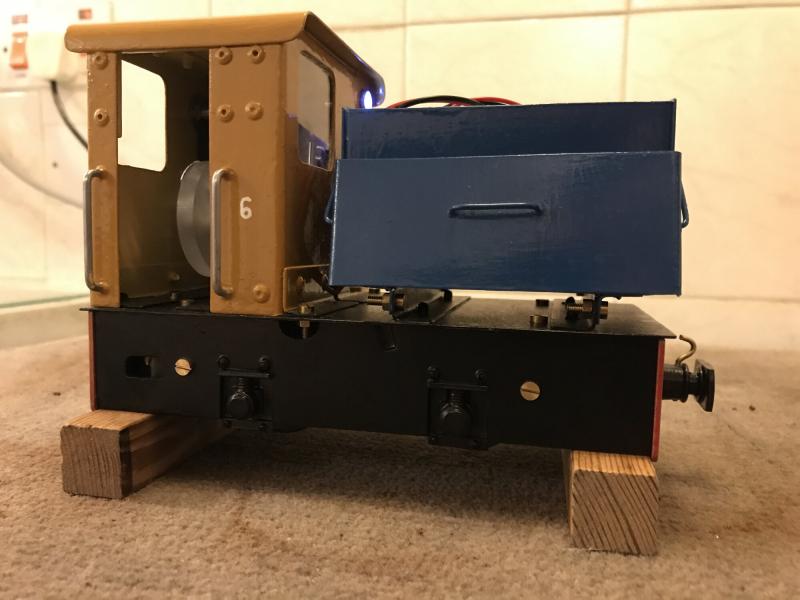 No6 running-in on blocks 29 Apr 2021