No1. stripped down to frames 23 May 2021
Loco No.1 AB TITTY had now been completely stripped down to her frames, but with wheels, motion and cylinders left in place.
This work is in preparation for the rebuilding programme which will involve a new boiler and redesigned footplate, running plate and cab.
Design decisions have yet to be made on whether the new cab will be open or closed.
The issue here being that, because of the positioning of a blanked take-off behind the safety valve turret on the new boiler, the front of the cab will need to be ahead of the safety valve. This has two consequences:
The safety valve will be inside the cab
A small section of the combustion chamber will also be inside the cab
The obvious solution would be to have an open cab and design a brass cowl to surround the safety valve turret.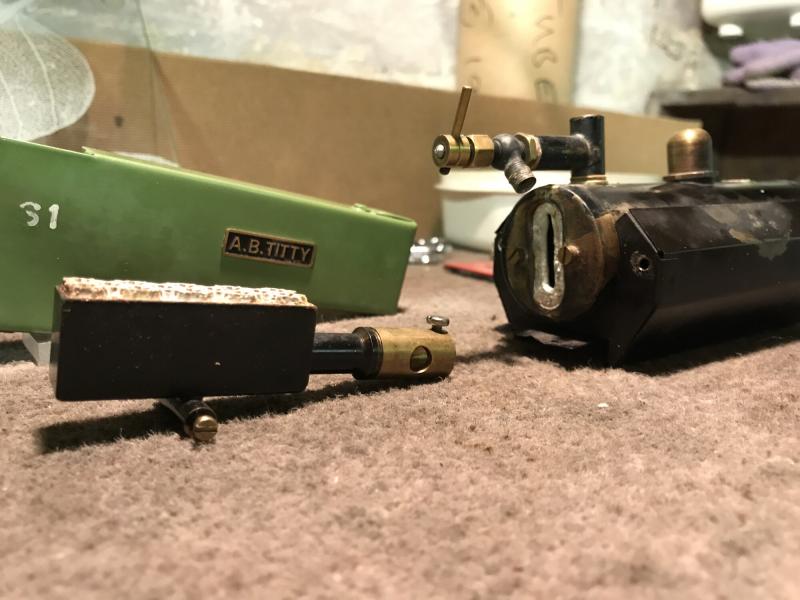 No1. Bix gas burner and old boiler, side tanks behind 23 May 2021