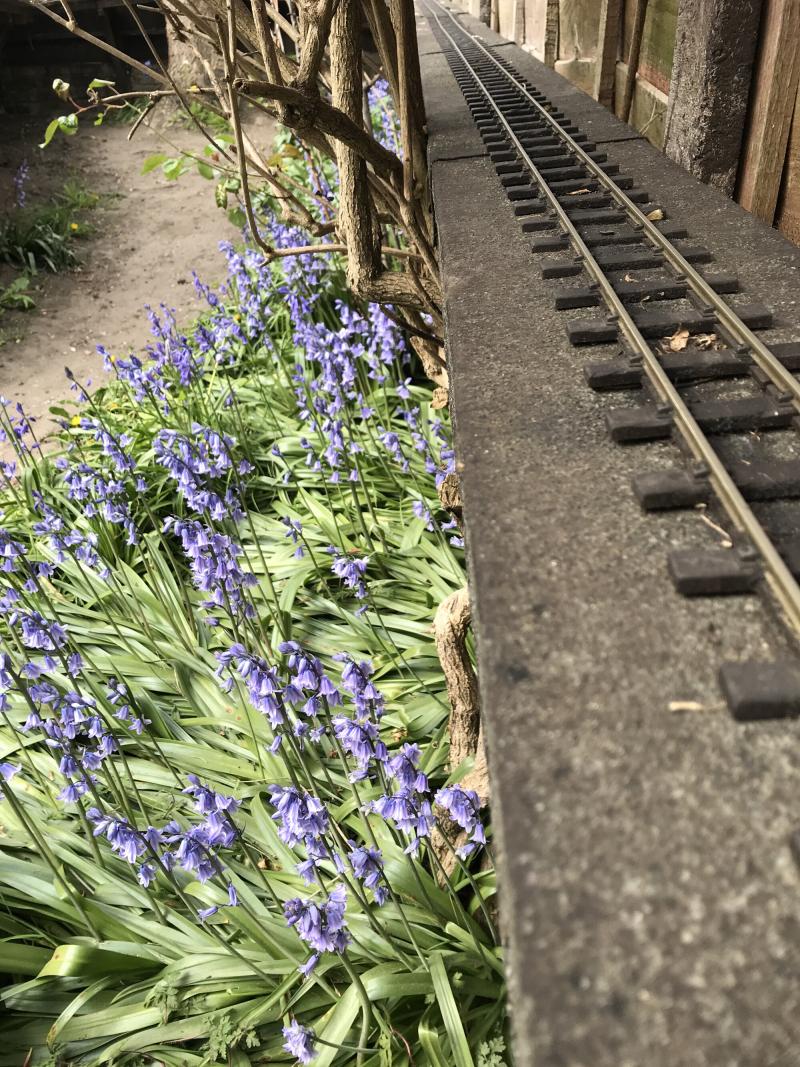 Bluebells in Amazon valley 29 Apr 2021
This year's crop of Bluebells is particularly good.
A fine display of the pretty blooms has appeared along the valley beside the Amazon river all the way from Beckfoot up to Four Firs.
This gives a very picturesque view from the train for passengers on their way up to Swallowdale and beyond.
Bluebells in Amazon valley 29 Apr 2021